International Women's Day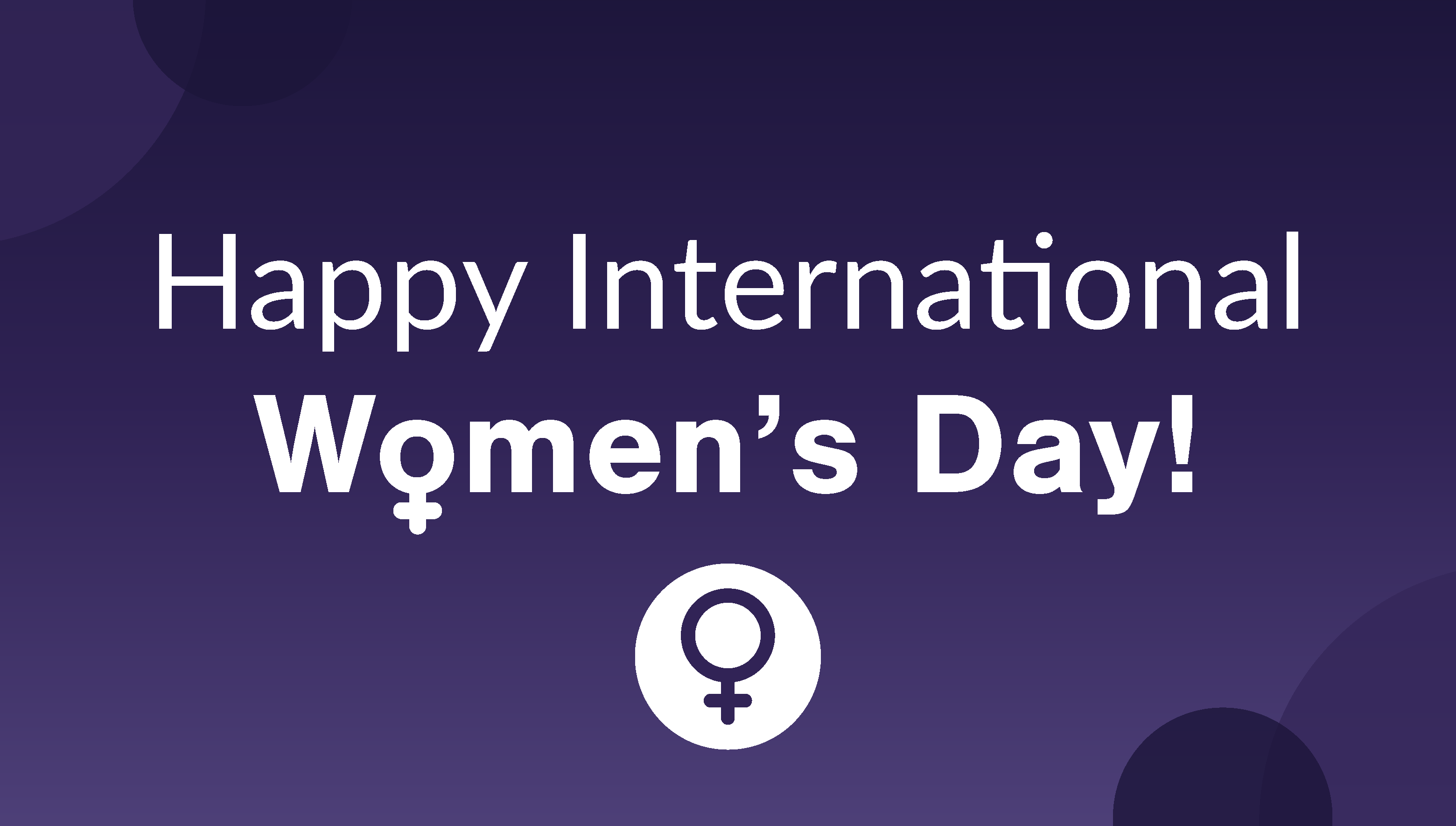 International Women's Day (IWD) is a global day celebrating the social, economic, cultural and political achievements of women, IWD was started in 1911, and remains an important moment for working to advance women's equality with the day belonging to everyone, everywhere.
The day also marks a call to action for accelerating gender parity. Significant activity is witnessed worldwide as groups come together to celebrate women's achievements or rally for women's equality.
The theme for 2023 IWD is #EmbraceEquity, you can read more on this here.
We have reached out to some of our employees on how they are putting an end to preconceived ideas, see below for their stories:
Kelly-Anne Parsons:
"Even though I've been playing ladies rugby for the past 19 years, when I was in my 20s I never would have told a male on a night out that I played rugby. Remarks such as "it's a male sport," "Why would you do that," and "The bruises look disgusting," are often heard.
Now that I am in my late 30s, I am not ashamed of the sport that I love, and I tell everyone about it in the hopes of encouraging other women to participate. The circle of supportive and motivational women and friends for life that I have formed around me through playing rugby is invaluable.
I am so proud of the powerful team of women that we have evolved into, as evidenced by the fact that we are currently top of our league and have won all ten of our games so far this season.
Today, I celebrate international women's day for all of the women who are here with us and for all of the women who have come before us.
Do the things that you enjoy!"
Vicki Edmunds
"My hobby is learning to ride a motorcycle, this is still predominately a more male focused area. I passed my CBT last year ( so I can ride 125cc with L Plates on the road) and I was the only female there. My Motorcycle instructors were really supportive and helpful.
In regards to equipment its actually still quite difficult for me to get equipment that fits me, for example I had to buy an extra small helmet, or that could just be I have a tiny head! Motorcycle Gloves are usually huge on me. There is more female specific riding gear out there but it is expensive and not as varied as the male equipment.
Unfortunately I have hurt my back but hope to continue on with lessons soon to obtain my full license and one day own my dream bike, the Triumph Bonneville Speedmaster or T120 Gold Line, though if you get a chance check out the Suzuki Hayabusa that thing is amazing "
Daisy Tremlin
"Is building muscle considered too Manly for a Women? Absolutely not! I have been weight training and building muscle for the best part of 5 years and I have definitely built my muscles up in places I would have once considered 'Too Manly'.
I feel today, women face so many misconceptions when it comes to strength training & fitness in general – if you lift too much you'll look a certain way; if you lift too little, you're not working hard enough.
One thing I have realised since pushing myself daily is that I am way stronger than I once thought, not just physically but mentally too. I love what I do and I encourage every women to do the same.
As long as your happy and healthy that's all that matters. There's nothing more powerful then women supporting women!"
Teresa Dadey:
" Beekeeping: Male orientated? Female orientated? …… Nature orientated.
Bees are incredible creatures and a real link to nature and what it can offer us. It's an inclusive hobby for all and something you either enjoy or not and there is no male or female bias (except in the hive of course!)
I've kept bees for nearly 10yrs now and get an enormous amount of satisfaction from the hobby – and a considerable amount of enjoyment from the honey too!"
Jess Hall:
"In the past year I have joined a women's ultimate frisbee team, through this I have learnt that the sport is lacking representation from women. The grassroots team I have joined is designed to train women and give them the confidence to be able to join mixed gendered frisbee teams. Through this organisation I have met many women who are challenging what it means to be a woman in the sporting world. In competitive ultimate frisbee, games are self-refereed and each team is scored on their "spirit" which encourages cooperation and supporting your opponents through coaching and cheering them on. Playing competitively in mixed games I have been amazed by the support from both men and women and the passion they have to promote the sport.
There is a lot that we can learn from the approach in ultimate frisbee, it demonstrates that we can challenge gender stereotypes and empower each other through working together. We need to lift each other up not tear each other down to level the playing field.
Everyone has a different interpretation of what it means to be a woman, for me it's about feeling empowered to live as your authentic self whatever that might look like. It might be due to experiencing the loss of my mum but I always try to live life to the fullest and take the opportunities that are presented to me. This perspective on life has given me so many great life experiences such as solo backpacking, sky diving and swimming with crocodiles, to name just a few. These experiences might not always fit the narrative of being a woman but this is what being a woman looks like for me"
Share this article